Anthony Davis Fined $50,000
BY: Joseph Javits
WALESKA, Ga. – Anthony Davis of the New Orleans Pelicans has been fined $50,000 for his agent Rich Paul's actions over the course of just a single day. This comes after Davis violated a collective bargaining rule prohibiting players or their agents from making any public trade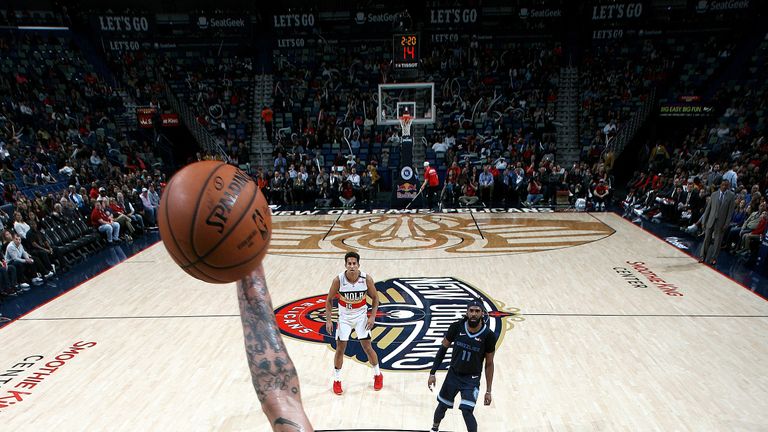 demands. Anthony Davis has drawn interest from a number of NBA teams because of his recent trade request. On Monday, agent Paul told ESPN that he had informed the Pelicans' front office that his client is not interested in signing a contract extension and wants to be traded. Paul is also the agent of Los Angeles Lakers star LeBron James. Bleacher Report states, "The purple and gold are widely considered to be one of  Davis' primary suitors." The Lakers star and Davis sat down to have dinner after one of their games and discussed the potential team-up. Multiple sources have stated that the expectation is that Paul will soon announce that Davis would prefer to play for the Lakers and that he will not sign a contract extension with the Pelicans.
Chris Haynes of Yahoo Sports reports that the Lakers' front office held a meeting on Monday and were preparing to make an offer for Davis. Haynes added that "any offer for Davis would almost have to include Lonzo Ball, Brandon Ingram, and Kyle Kuzma along with other sweeteners and salary cap filler uppers." Because Davis is such a versatile superstar in the NBA, it would take a lot for the Lakers to acquire him.
Davis's contract ends in the summer of 2020, but he has already stated that he wants to finish out the season in New Orleans and request a trade this July. Davis may end up playing alongside LeBron James, but it will come with a cost of $50,000 for efforts to get traded from the Pelicans.
---
For more news and updates about Reinhardt events, follow our social media platforms: