Jay-Z's deal with the NFL puts Kaepernick situation back into the limelight
By: Lorenzo Robinson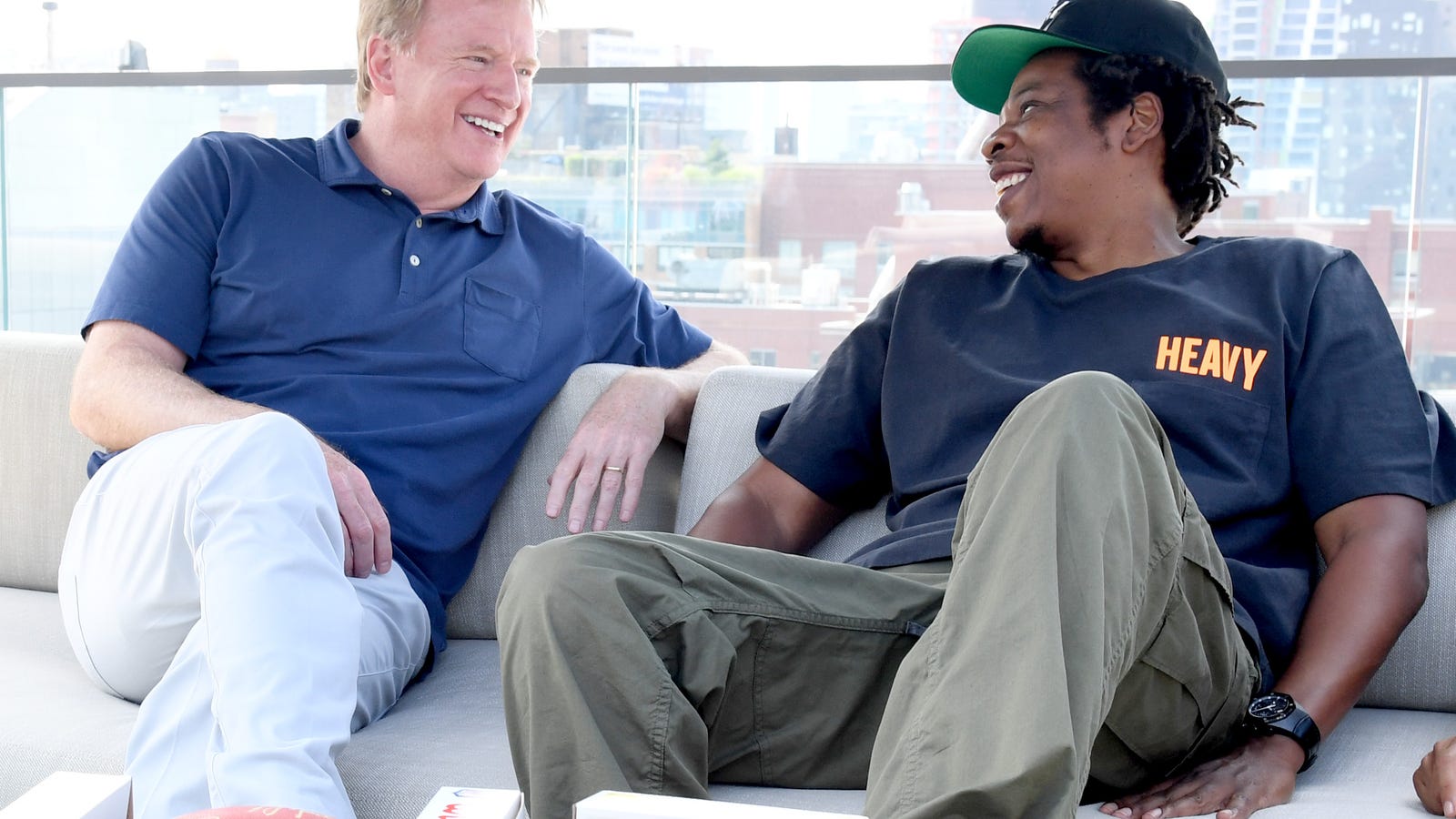 On August 14, 2019, the NFL announced a partnership with one of their staunchest critics in recent memory, rapper and businessman Shawn "Jay-Z" Carter. Carter, who refused to participate in the 2018 Super Bowl halftime show due to the treatment of Colin Kaepernick and other minority players, said the time for talking is done and we need to "start taking action to help create change in our communities."
In theory, this makes sense. Joining a powerful business conglomerate like the NFL can potentially expand the movement and make it greater than it already is. With their help, Jay-Z can impact the "real change" he preaches about. But what about the man who started the movement, Colin Kaepernick?
As of September 3, 2019, Kaepernick is still unemployed by the league. Despite league-wide grumbling about quality backup quarterbacks, he hasn't even gotten a tryout for an NFL team. A player who led a team to the Super Bowl and put up 16 touchdowns to just 4 interceptions in his final season can't even get a passing glance? With that in mind, why is Carter so eager to work with the very league that is the root of the problem. After defending Kaepernick publicly over the course of his protest, why is it now okay to go work with them?
Kaepernick's job status isn't the only thing that makes this move perplexing. It is also the fact that just one year ago, Carter turned down the opportunity to perform in the Super Bowl halftime show. On his song "Ape***t", he explained the move: "I said no to the Super Bowl, You need me, I don't need you." He also spoke to other musicians to urge them not to perform during the halftime show as well, with the most notable being rapper Travis Scott, who went on to do the show in 2019. So the question remains: what changed between now and then?
The answer is unclear. Carter said during his press conference that this whole movement was "about social injustice, not Kaepernick having a job." So even though the person who began the conversation suffered, it's okay for him to make a deal to continue the movement? This way of thinking is extremely dangerous and can have lasting effects on the legacy of both Jay-Z and the NFL.
In the league's case, they punished a well-respected player for voicing his beliefs. Even when his play suggested that he could still help a team, his fight for social injustice was too distracting for teams to give him a real chance. Instead, they gave money to one of his biggest supporters to help the cause. Even if this deal brings about real change, Jay-Z is helping the NFL keep Kaepernick banished. By partnering with the NFL, it now gives the league the cover it needs in the whole situation. See, how bad can we be if Jay-Z is down with us? One of the most powerful sports leagues in the world buried a talented player for speaking out against social injustice, and music's preeminent "voice of the voiceless" made the deal that put the final nail in the coffin.
---
For more news and updates about Reinhardt events, follow our social media platforms: