Raiders LB Vontaze Burfict receives season-long suspension after history of illegal actions
By: Lorenzo Robinson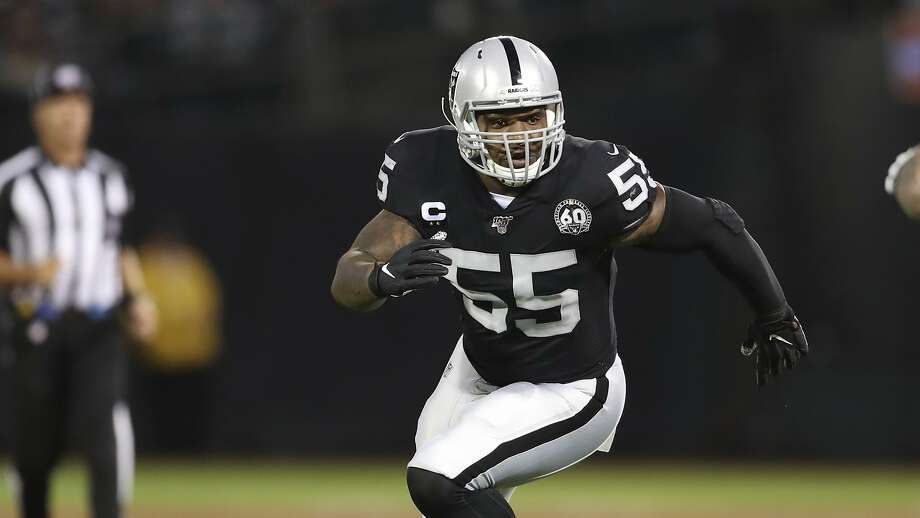 Vontaze Burfict has been one of the better linebackers in the NFL over the course of this decade. He has been named to the All-Pro and Pro Bowl teams during his career in recognition of his stellar play. He usually plays in the middle of the field, wreaking havoc on opposing defenses with his aggressive style. He frequently punishes ball carriers with massive hits, and is solid in coverage, effectively knocking the ball out of receivers' hands. His style of play has made him one of the best players of his generation, and it has made him one of the most penalized players of his time.
Since his rookie season, Burfict has been penalized for more personal fouls than any other player in the NFL. These infractions range from twisting player's ankles in a pile, to grabbing a player by the neck to secure a tackle. Despite his undeniable talent, he has costed his team games due to reckless plays. These actions have made him someone the league office has kept their eye on. And he never went too over the top, and it never seemed as if he was trying to injure players on purpose. But on January 6, 2016, that all changed.
On that day, Burfict's Cincinnati Bengals took on the Pittsburgh Steelers in a Wild Card playoff game. He had a phenomenal outing, collecting 6 tackles, 2 tackles for loss, and 2 pass deflections. With 18 seconds left in the game, the Bengals led 16-15, and the Steelers were attempting to engineer a last-minute drive. It seemed all hope was lost for Pittsburgh receiver Antonio Brown. Brown couldn't haul in a pass on 3rd down, but he would be leveled by Burfict on a helmet-to-helmet hit after losing the football, giving him a concussion. However, the hit would be positive for the Steelers, as the penalty put them in field goal range. They would score as time expired, winning the game 18-16. To this day, it's the last playoff game the Bengals have played.
The events of January 6, 2016, solidified Burfict's standing around the league as a supremely talented, yet incredibly dirty player. He would become a target for the league, as well as game officials. Since 2016, he has been fined for 6 on-field acts for a total of over $5,000,000. Notable plays included a helmet-to-helmet hit on Chiefs fullback Anthony Sherman, threatening and attempting to injure Steelers receiver Juju Smith-Schuster. Also, a hit on Steelers quarterback Ben Roethlisberger as he was on his way to the ground. But the hit that received the stiffest penalty was his most recent helmet-to-helmet infraction on Colts tight end Jack Doyle. As Doyle was brought to the ground, Burfict ducked his head and hit the defenseless ball carrier square on his head. He would be ejected from that game, and later on, suspended for the rest of the season.
Some players rejoiced in his suspension, with Jets running back Le'Veon Bell saying that he saw Burfict as a dirty player, "finally receiving the punishment he deserved. His teammates, meanwhile, felt it was just another case of the linebacker being misunderstood. Despite all of his talent, Burfict now finds his career at a crossroads. Will any other team be willing to take a chance on the talented, yet heavily scrutinized defender? Or, was this play the final straw in a roller-coaster of a career for Burfict?
---
For more news and updates about Reinhardt events, follow our social media platforms: