Antonio Brown retired after mass amount of turmoil
By: Nevarie Solomon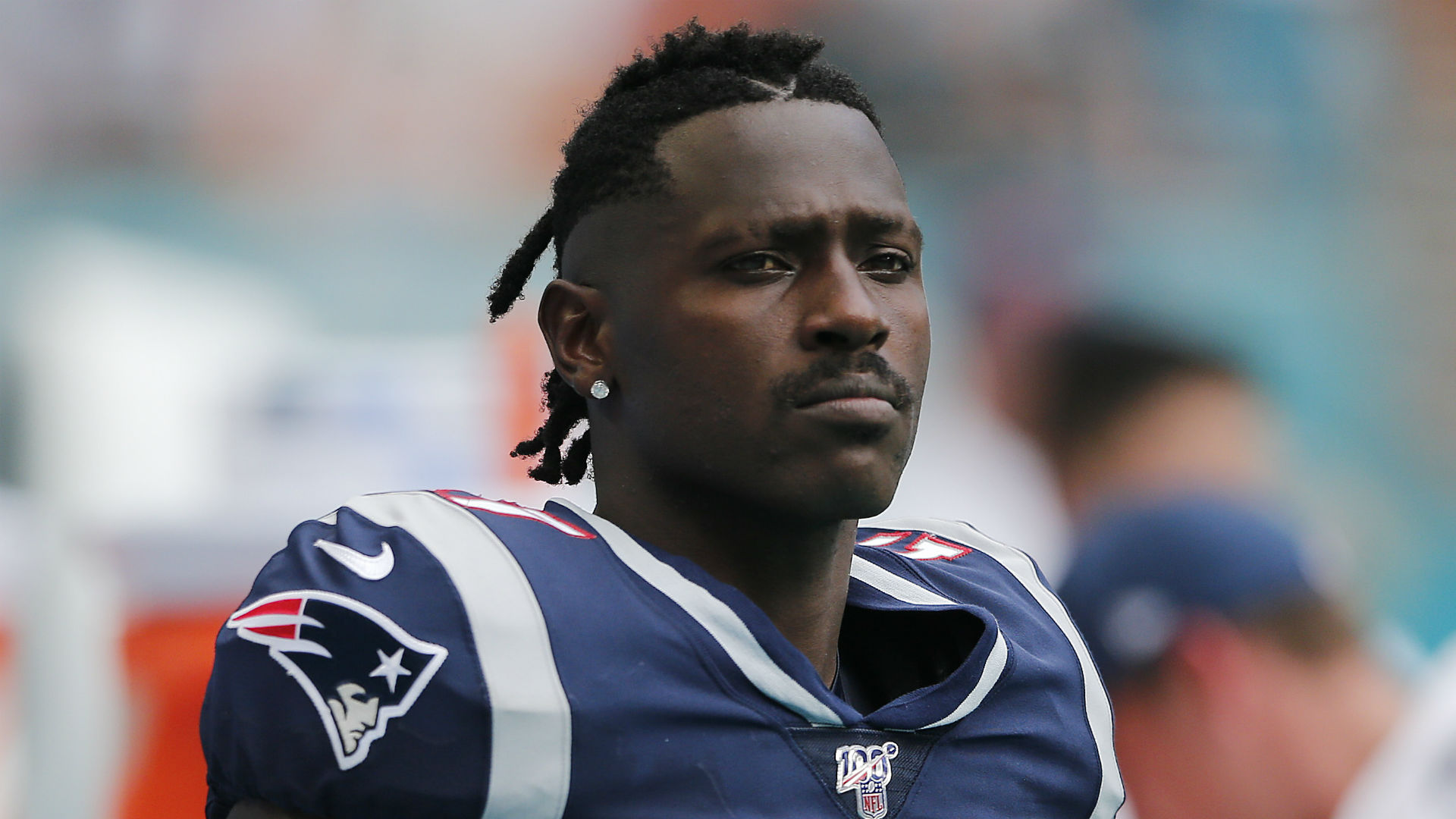 One of the leagues best receivers last year has now retired due to back-to-back problems in the media. Antonio Brown has been dealing with issues back-to-back, and I think he feels attacked by the world. I believe Brown did not mean any harm; however, his intentions don't mean anything if the media gets ahold of something and runs with it. The media does this a lot with big superstars to get a big story and get all the credit from the publicity. The first issue started with him making a huge deal with having the wrong helmet after trading teams from the Pittsburgh Steelers to the Oakland Raiders. Then, he wanted to get paid more while he was on the raiders and he didn't want to play there anymore. Then once again, he traded to the New England Patriots and was accused of sexual assault.
Everything started with the helmet situation. As Brown was traded to the Oakland Raiders, he made a huge issue about his helmet because the helmet he initially used at Pittsburgh was customed for his head and vision on the field. When he arrived in Oakland, he did not have that option of helmet anymore, so Brown decided he wasn't going to play until he got the issue resolved. It turned out that the company that customized his helmet dropped his contract and did not want to serve him anymore because of the wrong publicity it was bringing. This was when Brown realized he didn't like it in Oakland anymore because they were not helping his case with the helmet situation.
The next situation was the money situation in Oakland as well. During the time Brown wanted more money, a lot of other players were getting extended contracts for more money. I am assuming that he felt as if he should be paid too, which is why Brown became upset when he asked for more money. Brown was arguably the best receiver in the past season, so I was confused as to why the organization didn't want to pay him, but I never understood it. At this moment in Brown's career, he tried to request another trade, and he knew where he wanted to play already.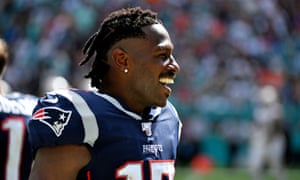 As Brown traded to the New England Patriots, he seemed to be his old self for a short period of time. On social media, he became more lively and seemed to be excited to play for Bill Belichick and Tom Brady. That was short-lived when the sexual assault allegations came to the public. Apparently, he was accused of sexually assaulting his trainer back when he was in Pittsburgh. While he was dealing with this case, he was forced to sit out and wait for this issue to be resolved. He was instructed to leave the victim alone until the case was dropped, but he took things into his own hands and texted the victim, telling her to stay quiet on any other accusations about him. The courts found out, and that just dug Brown a deeper hole. The Patriots found out and released the wide receiver. He then took to social media and said since he was being released by the patriots, he was done playing football. I feel as if his decision was the best for him and getting his life back on track. Brown still has lots of work to do if he wants to start back playing football, but it will have to start with his off the field decisions. I wish for a speedy recovery from the fantastic receiver and hope he can get his life back together as it was before the chaos hit.
---
For more news and updates about Reinhardt events, follow our social media platforms: