The Blanchard story: The terrifying inside look at the toxic mother-daughter relationship of 'The Act'
By Cameron Dalton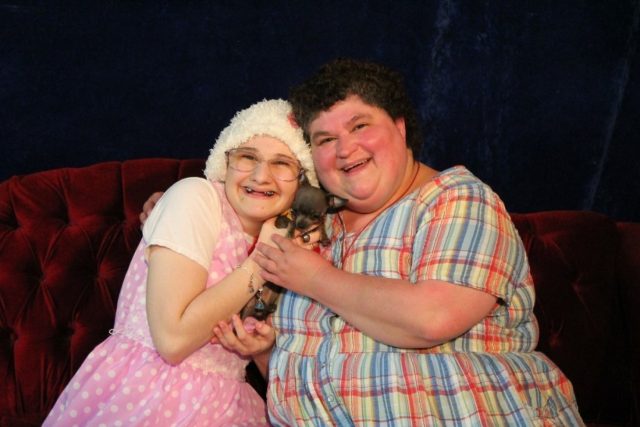 There has been a lot of talk on the Reinhardt University campus about the newest hit true crime drama on Hulu, 'The Act,' which is based on the true story of the real-life murder of mother Dee Dee Blanchard by daughter Gypsy Rose Blanchard and her boyfriend, Nicholas Godejohn. Image source: Greene County Sheriff's Office via Arstechnia.com
The new 2019 American true crime drama anthology on Hulu, The Act, is a certainly engaging, if not uncomfortable, watch for many viewers.
It has become a point of interest for many people as the story focuses on the real-life murder of mother Dee Dee Blanchard by her daughter Gypsy Rose Blanchard and boyfriend Nicholas Godejohn. The crime took place on June 14, 2015, in Springfield, Missouri. On the surface, it would seem like a loving parent-child relationship gone horribly wrong, with the mother being killed in a plot by the daughter and her boyfriend. However, closer inspection shows the truth to be much more strange and sinister.
Dee Dee Blanchard seemed on the surface to be a loving mother who cared deeply for her child, who suffered from a variety of physical and mental ailments. According to a 2019 article on E-News.com, "When Gypsy was about three months old, Dee Dee began telling her ex that their infant daughter suffered from sleep apnea, the first of her many health issues: leukemia, muscular dystrophy, asthma, vision and hearing impairment, she suffered from seizures and had learning disabilities, and she had not been able to be out of a wheelchair since she was five." Many organizations like Make-A-Wish wanted to help the young girl with the laundry list of ailments.
However, this turned out to be all lies. Gypsy did not have any of her described ailments, which had all been made up by her mother. Dee Dee had created most of the "ailments" her daughter was facing. According to Newrepublic.com, "Gypsy was confined to a wheelchair due to purported quadriplegia, even though she knew she could walk; a feeding tube was plugged into her abdomen, and she was dosed with unnecessary medications. Dee Dee had even lied about Gypsy's age, so those years after Gypsy became a legal adult, Dee Dee still wielded authority over her medical treatments and much else."
Dee Dee was a very controlling woman; she even lied about her ex-husband, Rod Blanchard, being a deadbeat to keep him and Gypsy from seeing each other despite the fact that he did want to see his daughter and often sent checks to them. It is largely believed that Dee Dee had Munchausen Syndrome by Proxy (MSP), which, according to webmd.com, "is a psychological disorder marked by attention-seeking behavior by a caregiver through those who are in their care." Such a disorder can be found in caregivers or mothers.
This was certainly the case in Gypsy's case. Upon learning her mother's deceit, she fought harder to find her independence and escape from her mother's controlling grasp. It sounds like a fairy tale, with the evil witch/ stepmother doing everything in her power to keep the princess in her control through various forms of deceit and manipulation–almost like a Disney movie, which is ironic because of Gypsy's obsession with Disney princesses.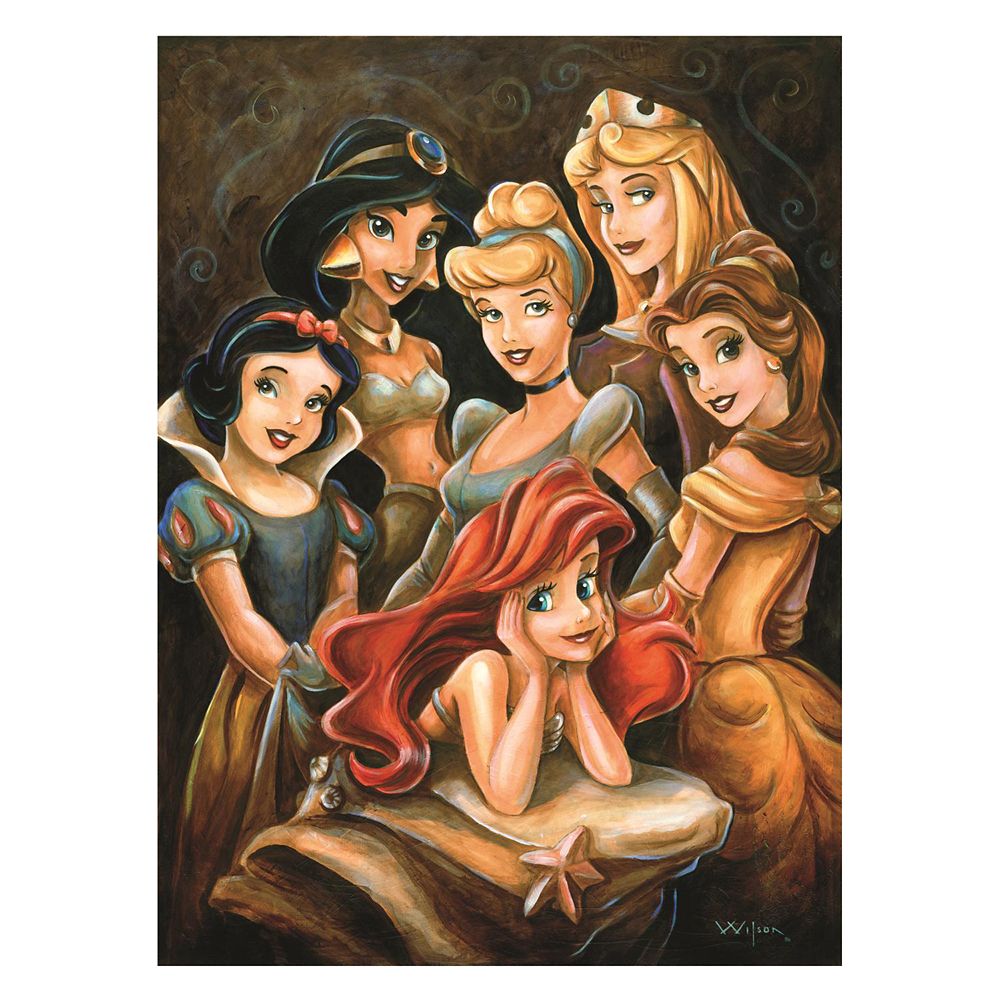 Image source: Darren Wilson (artist) from shopDisney.com
Things would change when Gypsy met a boy named Nicholas Godejohn on a dating site. The two would start dating. Gypsy told Nicholas about her situation, and the two devised a plan to rid themselves of Dee Dee for good.
On June 14, 2015, Dee Dee was found dead with 17 stab wounds. Gypsy's Facebook account held the message: "That b!tch is dead!" She, along with Godejohn, was soon arrested.
According to a New York Times article by Eleanor Stanford, "Gypsy is currently in prison serving a 10-year sentence for second-degree murder. Her then-boyfriend, Nicholas Godejohn, was sentenced to life without parole." Ironically enough, Gypsy feels freer in prison than she did under the domineering control of her mother; she now also has a good relationship with her father.
Gypsy's story was adapted to a documentary film titled Mommy Dead and Dearest: The Gypsy Rose Blanchard Story as well as the 2019 series, The Act, starring Joey King as Gypsy Rose and Patricia Arquette as Dee Dee Blanchard.
The story of Gypsy Rose Blanchard and her mother is as strange as it is tragic. It shows one mother's attempt to control her daughter's future in order to feed her own ego and a daughter whose desperate struggle for independence leads to murder. The TV series certainly has serious themes: abuse, murder, and toxic parent-child relationships, which may prove difficult to watch for those who either find themselves in a similar situation or know someone who does. Nonetheless, it is certainly an engaging show that will cut deep with some viewers as well as keep them glued to the screen. It should serve as a cautionary tale that while we certainly do not choose our family, one should never expect to be mistreated or abused by anyone, especially not by those closest to us.
---
For more news and updates about Reinhardt events, follow our social media platforms: